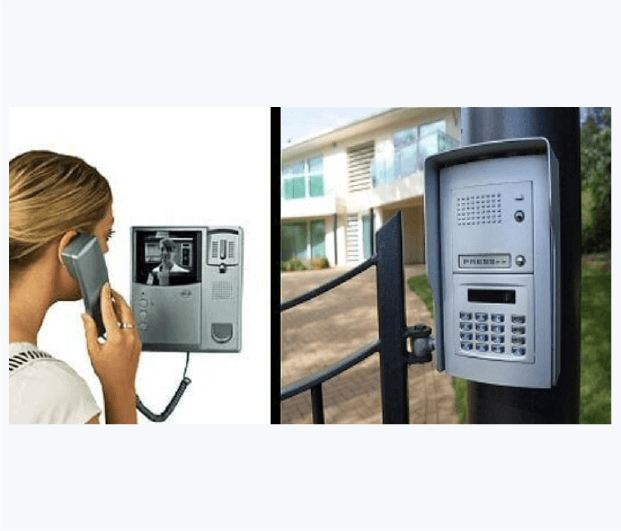 Intercom Systems
Residential
Securing homes is imperative these days. Families want to feel protected in their home environment without an obtrusive system in place. Residential applications range from internal communications within the home to screening visitors before allowing them inside.
Tailor your system with personalized options: If you are a music lover, you can program your intercom to wake up to your favorite station, turn up the volume in the shower or turn it down during dinner to create a soft ambience.
A video intercom is available for added integrity for your family's safety: The one-way video screen will allow you and your family to see who is knocking at your door without the visitor knowing whether you are inside your home
Intercom System
Commercial
Intercom systems provide commercial security products that are unrivaled in design simplicity, technical excellence, and reliability.
Featuring intercoms with door release, sophisticated video entry security, and complex microprocessor-based systems. Whether you own a large hotel, Multi-Storey High Rise, restaurant, gas station or a huge factory, your employees, customers and guests will feel safer knowing they have intercom systems to communicate with on site personnel