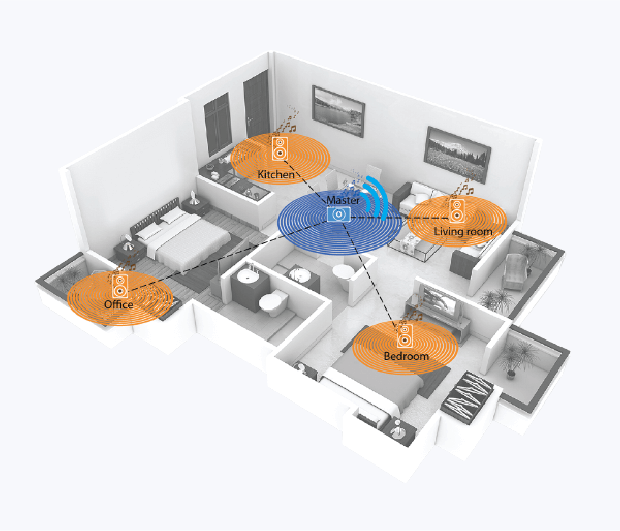 MetroGuard Security
Multi Room Audio Video
MetroGuard Security is the leader in multiroom audio visual installations throughout the lower mainland. Our systems allow you to spend more time relaxing, and less time hassling with complicated stereo systems, by letting you enjoy music and video in different rooms in your home. From any keypad or touch screen, you can control the whole house's audio, or just the room you are in.
Our system integrates with iPods, digital streaming audio from the internet, and your CD player. With our centralized audio system, you never have to turn up your stereo just to hear it in the other room. Instead, simply select the whole house option and listen to your favorite playlist at a comfortable level throughout your home. Our multi-room audio systems can also integrate with your security and entry systems so that your music pauses when the doorbell rings, so you never leave a visitor waiting.
MetroGuard Security
Multi Room Audio Video
MetroGuard Security's multi-room audio video installation team can place speakers in walls, ceilings and outdoors, and can even make the installations completely invisible.We can also centralize your home media in one location of your home and distribute it throughout your home.
With a full media distribution installation, you no longer need to search for DVDs and CDs. Simply touch a control on your touch screen keypad and select your favorite movie or playlist. MetroGuard Security's multi-room audio and visual installations are the perfect enhancement to any home, making it simple to fill your entire home with your favorite music and media