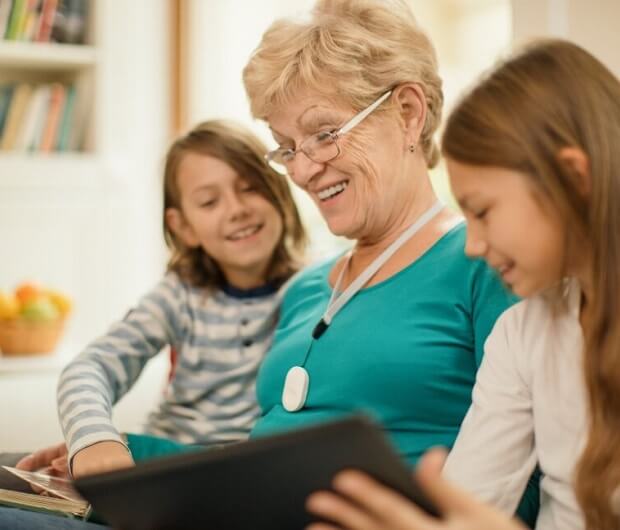 Medical Alert
24/7 Security And Peace Of Mind
Given the choice, most seniors and people with medical conditions or physical challenges would prefer to live in their own homes and be as independent as possible. For many, this dream can become reality with the addition of one easy-to-use communications device. Our system has proven dependable enough to meet some very tough standards. It is listed by Underwriters Laboratories as a home healthcare signaling device and has been the system of choice. Let us provide you or someone you care about with the means to summon help when you or they need it.
Benefits of Medical alerts:
Elderly or disabled people can enjoy an independent lifestyle in their own homes.
Immediate medical assistance can be provided in an emergency.
24-hour monitoring that will prevent tragedy and provide peace of mind.
Easy to use technology that includes a neck strap with a lifeline button or the main console with a large red button.
MEDICAL ALERT
Benefits Of Medical Alert
Communication device that is designed to work especially in the event of a fall.
Portable nature allows you to take it with you everywhere, even in the shower.
Monitored in British Columbia.
Waterproof pendant.
Reliable 200 foot range.
Multiple emergency buttons can be added.
Medication Reminders.
Activity Times.
Remote call answer.
Ability to add Smoke Detectors and other monitored safety devices.
Key Lockboxes are available to allow emergency personnel access to your home.